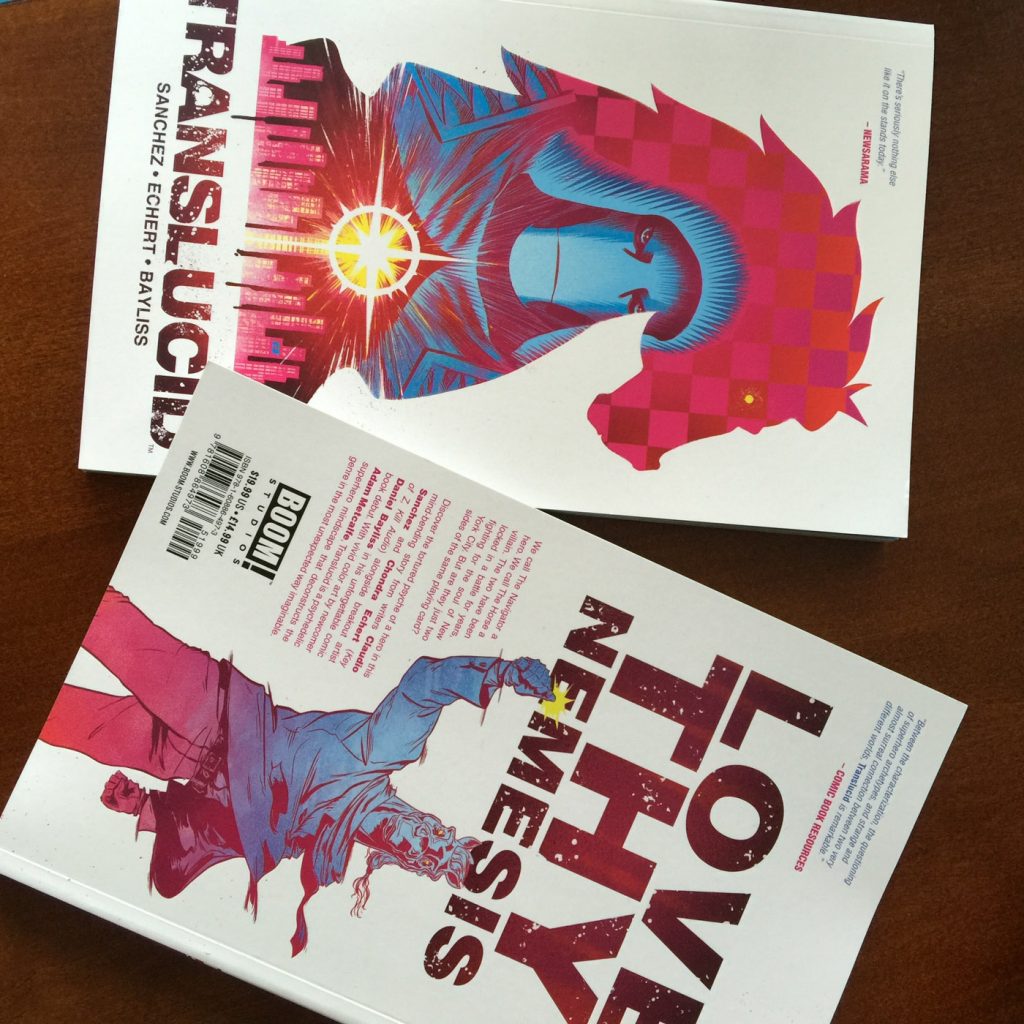 We interrupt our regularly scheduled programming for a shameless self-promotion… 
The latest work from Husboy and I, TRANSLUCID, is available today in trade paperback form!  A trippy take on the superhero genre, it's a 6-issue layer cake of mind-exploration, psychological games and unadulterated love…with horse and hologram sprinkles.
You can get it at your local comic book shop or online.  Kiss, kiss!