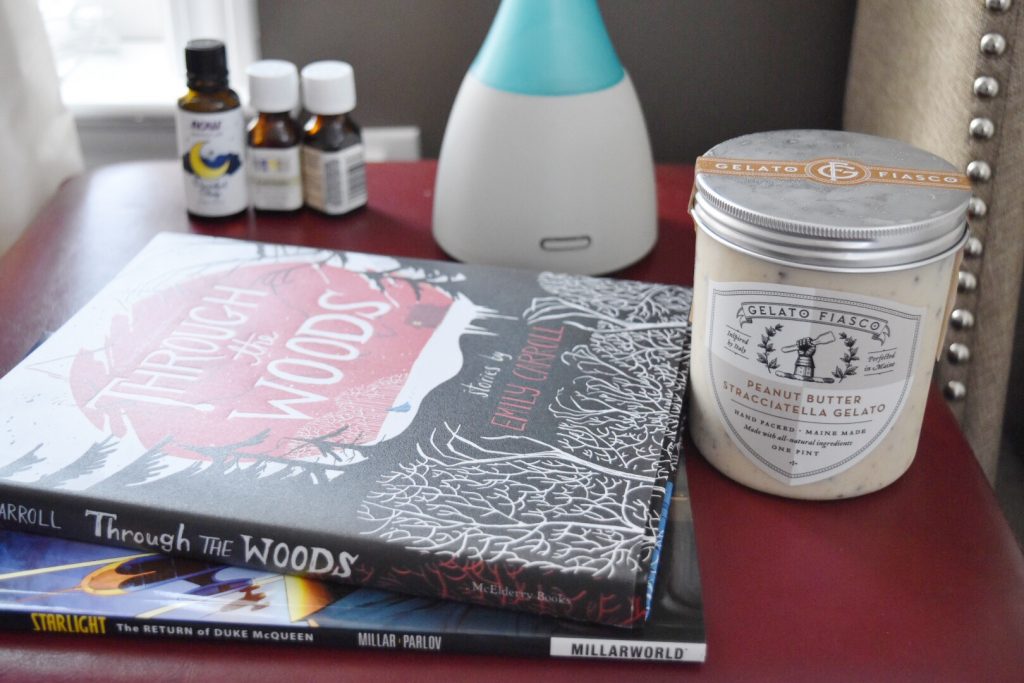 Suggested Read: Starlight.  This touching, inventive take on a science fiction story will snag you by the heart and keep you invested with its fantastically-written characters, including the charming antihero Duke McQueen (who I'm not-so-secretly in love with.)  It's currently being adapted for film by Fox, so read it before the film comes out.  Your friends will be impressed with how hip you are.  I have a tradition of reading new issues of this book in the bathtub.  Not sure why, but it just feels right.  I highly recommend you do the same–stop cringing, comic book collectors!  A glass of good scotch would take it to the next level.  Warning:  The first issue of this story made me cry like a baby.  Stock up on the tissues. [Created by Mark Millar || Art: Goran Parlov || Colors: Ive Svorcina]
Visual Inspiration:  Xanthe Bouma.  Bold, bright colors get me excited for spring and these pieces fit my mood perfectly at the moment.  I especially adore her whimsical Tarot deck images.
To Get Around To: Through the Woods.  The reviews have been amazing for this "hauntingly beautiful" horror story collection by Emily Carroll.  After seeing it on a number of 2014 Top Pick lists, I decided to preorder it through my local comic shop.  I'm so excited to read it, but I'm too afraid to do so until I'm with Husboy.   It's pretty much guaranteed that I won't sleep for weeks afterward.
Current Daily Obsessions:  ZAQ Allay Litemist Diffuser, Now Foods  Essential Oils (both thanks to a tip from Meagan Wolter of Mint & Arrows!) Gelato Fiasco "Peanut Butter Stracciatella"  (which may be in the top 5 best things I've ever eaten,) Nexxus Humectress Caviar Complex Serum