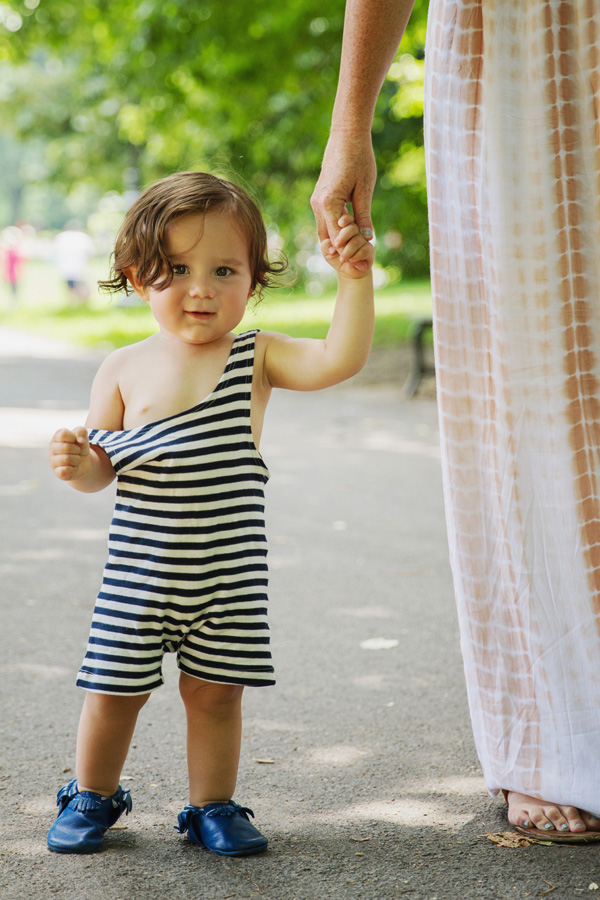 We spent last week in Brooklyn, apartment hunting on possibly the hottest few afternoons of the summer.  This wouldn't have been a problem if we didn't have the little guy with us…and had planned to move directly onto the face of the sun.  Add in the fact that July is high season for house hunting in NYC and available apartments fly off the market in a few hours if they are at all habitable (Running water?  Floors that don't require a tetanus shot?  SIGN THE LEASE!)  With temperatures in the high 90's, humidity that felt like wading through a hot bath and a melting toddler, who could possibly enjoy looking for a space?
The answer is me.  Come heat, torrential downpours, blistered feet and mini baby tantrums, I'm not ashamed to say I love looking at new places to live.  It's a sickness/hobby.  Sneaking peeks at other people's homes, admiring the details, imagining myself stretching out in the tub or cooking in a kitchen.  I can't get enough.  So we looked.
And looked.  And looked some more.
The good news is…we found an amazing apartment!
The other good news is…we had enough time afterward to shoot these photos with Karilyn Sanders in our favorite spots of Prospect Park.
I bought my dress on 5th Ave as we were walking over to the shoot.  Literally.  Without time to try it on, I thought it might look like a tie-dyed tent when I put it on, but I was pleasantly surprised how feminine the silhouette was.  I also love its sweet Boho vibe and the lightness of the fabric…such a great summer find.  Atlas's onesie is another last minute pick that I grabbed at LuLu's the day before.  It's inspired by an old-timey swim costume.  I can't get enough of it.  All he needs is a handle bar mustache and a tiny barbell.  Swoon…
Brooklyn, here we come (again.)
ATLAS ONESIE: Dagmar Daley || ATLAS' MOCCASINS: Freshly Picked in Prince George || DRESS: Goldy & Mac || SANDALS: Target
PHOTOS BY Karilyn Sanders @2015