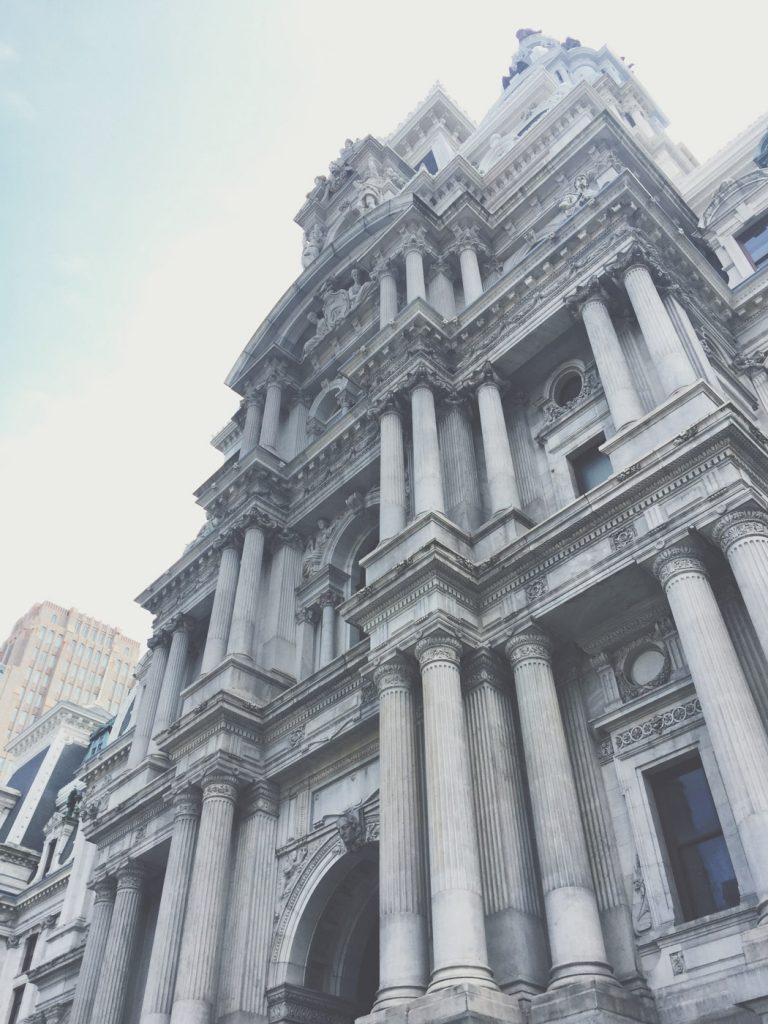 Last weekend, Atlas and I hitched a ride to Philadelphia with Husboy, where we met up with one of my dearest friends Lauren and her son Holt for a fun and history-filled jaunt around the city.  She was the first of my friends to experience the great foray into motherhood and it took me about 3 years to join her.  It's funny how much your perspective changes once you have a child of your own and realize what an oblivious nightmare of a friend you were to your parent friends before you understood the lifestyle changes having a little one brings.  It's tough to understand the endless pressure, sleepless nights, constant fears and inflexibilities that a new parent (or even a seasoned one) can feel.  Some days raising a child is like running on a treadmill in the dark wearing high heels, holding a mystery box marked "fragile"…with random shrieking piercing the air sporadically.  And things being thrown at you.  And whatever's in that box sounds like it could be crystal or china or HOLY SHIT IS THAT A SNAKE POPPING OUT OF THERE?
The days are filled with a deeper joy and a more focused love than you ever believed possible, but there is also chaos, unpredictability and if we're being honest, loneliness.  How, you ask, can a person be lonely when they have a constant micro-companion in their arms, dangling from their leg, banging down the door to the bathroom?  Well, kids are a number of amazing things, but at least before the age of 2, it's safe to say they aren't fantastic conversationalists.  If you had a pal who constantly demanded you feed them IMMEDIATELY, change their poop pants and do the same puzzle 115 times, you probably wouldn't call them to hang out every Saturday night.
On a deeper level, having a child rewires you as a human being.  Your priorities shift literally overnight when you bring that baby home, but it takes your former self a while to get the memo.  That's why it's so important to have a support group of friends or even just one bestie for the restie who keeps you in touch with the person you were.  Sometimes you need to stay up past 9PM watching horrible TV (I'm looking at you, Fuller House.)  Sometimes it's good to talk in nothing but Larry David quotes and bad gifs.  Sometimes the biggest question of the night should be "red or white?" Sometimes the only antidote to a bad day is someone who lets you vent or hug or wonder out loud (or do all of them at the once if that's what you need.)  John Donne was right, no man (or mom) is an island, but when it feels that way, sometimes all you need is a friend to build a bridge, show up on your doorstep and drive you straight out of your own head.
Here's to all the amazing friends out there who lift each other up and make us feel a little more like ourselves.  We're all doing a pretty damn good job at this thing called life.  Keep it up.