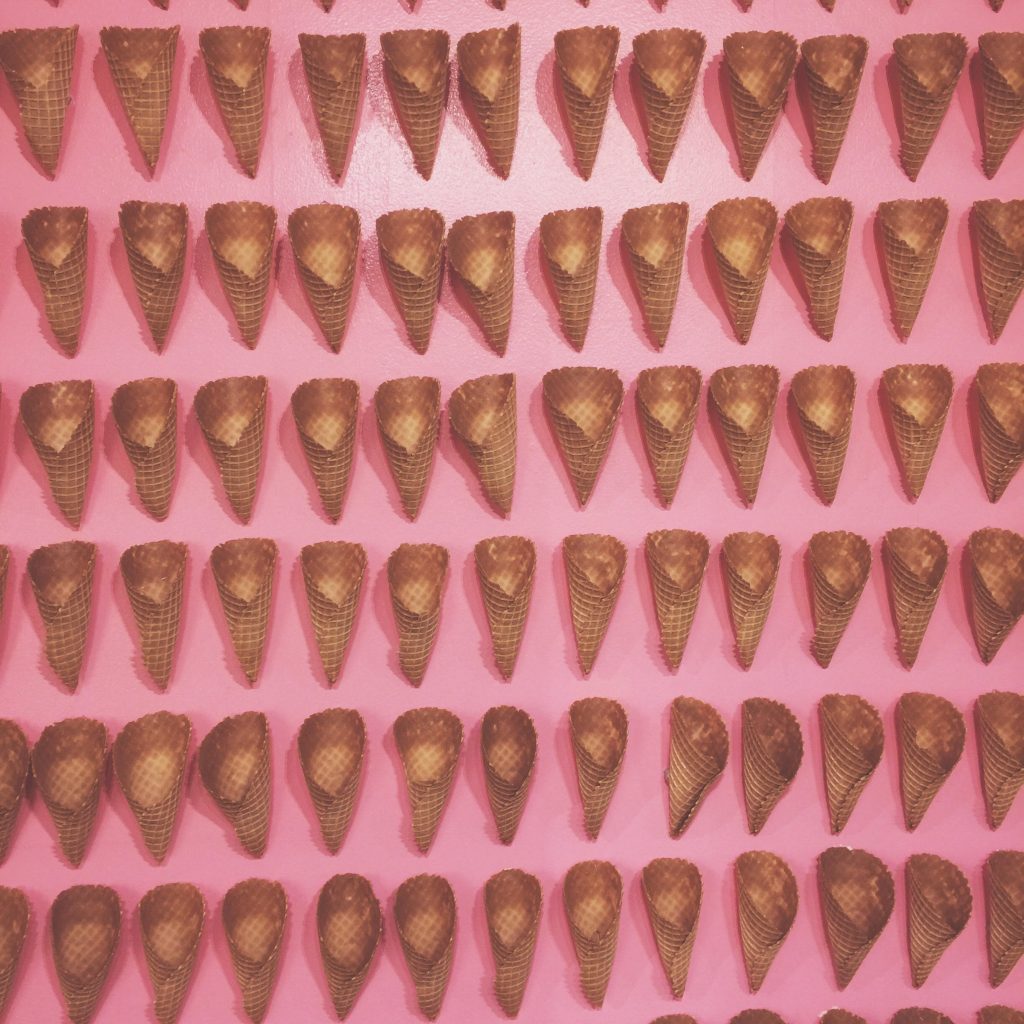 In my universe, ice cream runs a very close second to scotch and extra long Saturday brunch: It's just one of those simple, but undeniable pleasures that make life extra swell.  I was overjoyed to finally get the chance to check out the Museum of Ice Cream in NYC this week, excited to learn more about the icy treat with my friends.
Here's what I found out:
On the origins of ice cream–Did you know ice cream was carried down to earth by pink-ombre tinted cherubs riding unicorns and coughing sprinkles majestically across the land?
Ok, so despite the many placards of information, I didn't actually learn anything because I was too busy eating all of the ice cream, candy bubbles and raiding the buckets of Nerds/dark chocolate.  It also turns out, as much as Atlas loves ice cream, he is not such a fan of looking at art inspired by it or even swimming in a pool of sprinkles, which I'm almost 100% sure was my own childhood dream.  I was ready to Scrooge McDuck that sprinkle pool at the risk of breaking my neck.  But I exhibited so much restraint.  You guys would have been really proud.
If you want to visit the Museum of Ice Cream, book tickets A in advance here.  As it turns out, a lot of people dig ice cream.  Who'd have thought?
SHOP OUR LOOKS