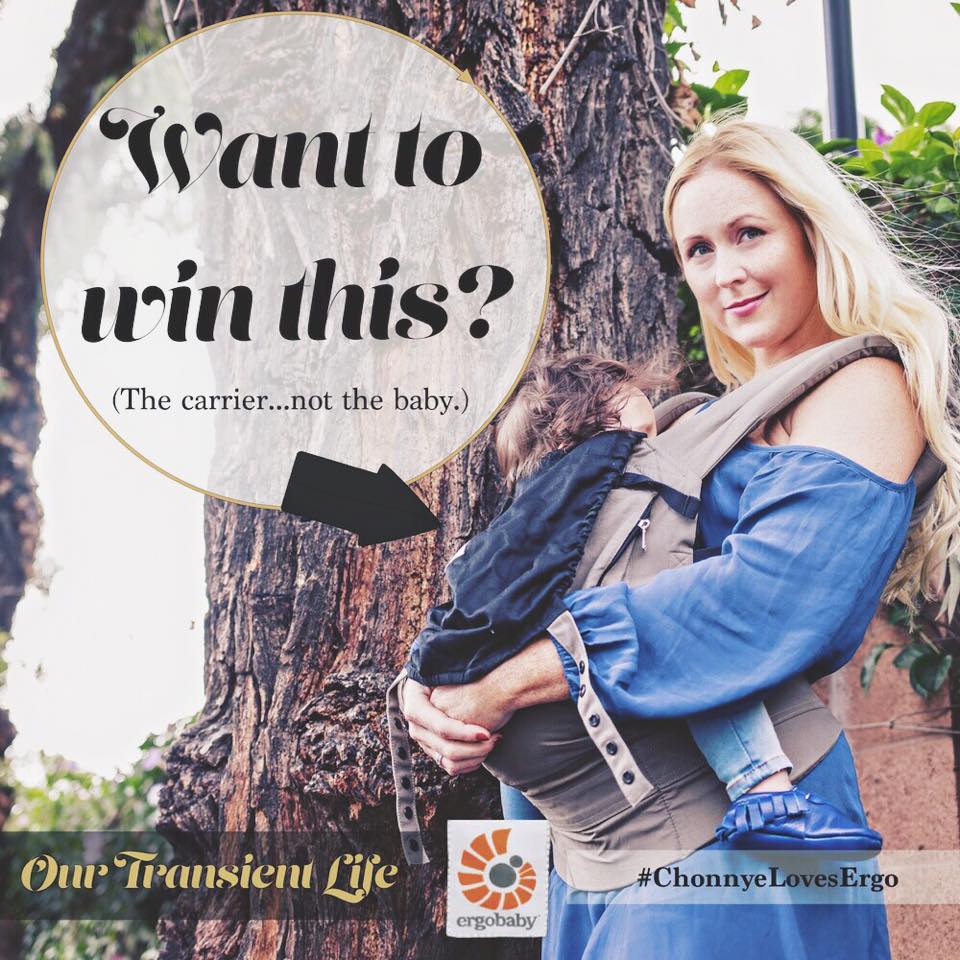 In my 15 months of being a parent, I've become quite the proponent of baby wearing.  Before Atlas was born, I threw a couple of baby carriers on our registry, in hopes that I might find one I liked and would use every once in a while.  Flash forward to now, with a child who's always been a couple of sizes ahead of his age (aka, a giant) and I can honestly say that I don't know how I would have gotten through this first year without wearing our son just about every time we leave the house.
After trying 3 or 4 different carriers, the Ergobaby was the clear frontrunner for our family.  They are soft, super adjustable, easy to put on without help, insanely supportive and encourage forward-facing baby wearing, which has always been what I'm most comfortable with.  Even as Atlas moves into toddlerhood, I rarely walk out the front door without it strapped around my waist, just in case he gets heavy, needs to nurse on-the-go or I need a free hand to tote a bag of groceries up to our third floor walk-up.  It's so much simpler to move around the city without figuring out how to drag a stroller up and down stairs or finding a place to store it in teeny-tiny NYC restaurants and stores.  Ergobaby carriers have been a game-changer in our household…
…which is why I'm super excited to be partnering up with them for a carrier giveaway on Instagram this weekend!  If you want to win your very own Aussie Khaki carrier, be sure to drop by Instagram, follow both @chonnye and @ergobaby, then post a photo that embodies your favorite part of being a parent (or parent-to-be!)  You can get full contest details on my Instagram account HERE.  In the meantime, check out the photo set of us and our Ergobaby carrier, taken before Husboy's set at The Observatory, by the talented (and adorable daddy!) Topher Delancy.
Good luck!
[PS.  Atlas is being worn a bit low in these photos to make it easy to nurse.  Refer to Ergo's instructions for proper wearing of the carrier for your little one.]
DRESS: Reformation  || ATLAS' SHOES: Freshly Picked in "Prince George" || HUSBOY'S TEE:  Vestige