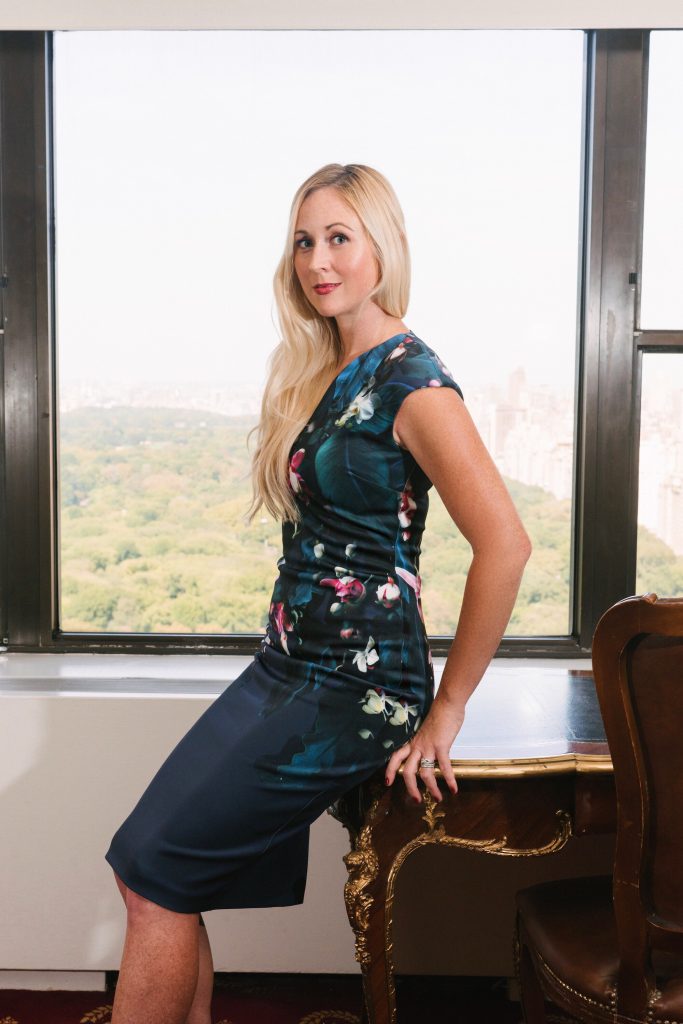 (Portrait by Simbarashe Cha)
Yesterday was lovely.  With Husboy home from tour for a couple of days, I was able to sneak off for a couple of hours and act like a real, live grown up woman.  Meaning, knowing that our little gremlin was safe and sound with daddy…I got to shower, blow dry my hair, put on a full face of makeup, listen to music in the subway AND drink a hot coffee on my way to the Honeymoon Suite of the Park Lane Hotel, for the NYFW Portrait Studio with Natalie Zfat and Ted Baker.
It's been a struggle in the last year to find clothing that is as chic as I'd like it to be and as effortless as I need it to be.  Between mama/love life and juggling the workloads of being a small business owner/writer, there's no time to deal with a high maintenance wardrobe.  Seriously.  'Time' is to 'now' what 'whiskey' was to 'my college years.'  But I digress.  Ted Baker is a personal favorite of mine because not only are their pieces so seamlessly transitional, they fit a wide range of body types straight off-the-rack.  Excellent for that postpartum phase (hey, I'm going to milk this postpartum thing until he's at least 14!)   Also, the silhouettes are perfection and oh yes, FLOWERS.  I'm a sucker for a floral and this season Ted is bringing them home by the dozen.
Rivaling the gorgeous prints at the event, was the insanely stunning 180-degree views of Central Park from the 44th Floor, as well as my fave Roloxin masks  and so many amazing entrepreneurial ladies…but nothing could compare to the smile of my own gorgeous prince (see what I did there) when I got back home and kicked off my heels for a night in with my boys.  A lovely day indeed.
Dress: Ted Baker "Antonya" || Coat: Ted Baker Deconstructed Trench || Shoes: Louboutin